About "Yuomote-Ginsai"
 "Yuomote-Ginsai" is a new painting technique of Kutani ware. Its name is registered as a trademark by Katsuhiko Toide.
 First, paint the pattern on the white surface of the porcelain according to the traditional Kutani ware work procedure, then bake it.
After that, paste the thick silver foil over the entire surface of the porcelain and bake it again. "Yuomote-Ginsai" was created by repeating this process.
 Silver is susceptible to heat and will melt away when burning porcelain. When the silver foil melts, the picture drawn below appears.
 At that time, the shading of the pattern that appears in the back of the silver veil is very beautiful.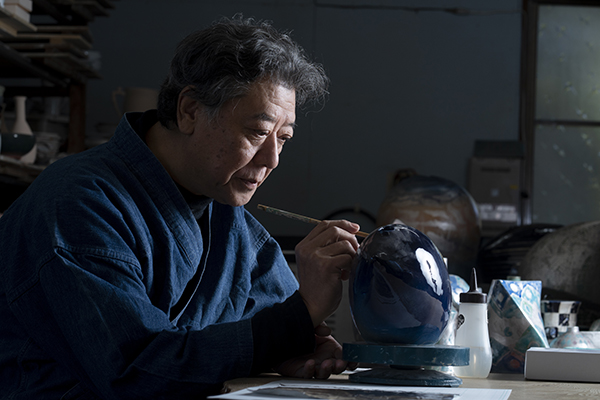 [ 作品例 ]